In today's world of digital marketing, there are many ways to make a living working at home. I discovered that affiliate marketing is one of the best ways to earn money online. The benefits are huge, the start-up costs are minimal, and practically anyone can start with a parallel online business of their own.
Affiliate marketing is simply online advertising that involves selling a product on behalf of the product owner in exchange for a percentage normally called a commission of the benefits obtained after each successful sales.
You can become an Amazone Affiliate, ClickBank Affiliate, CJ Affiliate, ShareASale Affiliate, and other networks out there.
This line of business can provide you with a steady stream of income. However, what you earn depends to a large extent on your success in turning your audience into buyers and subscribers of the service. It is profitable, and you can work from home or from anywhere.
With affiliate marketing, you do not need a fortune or years of experience to start. However, it is also very competitive, but by choosing the right products, ensuring that they satisfy market demand.
WHAT IS AFFILIATE MARKETING?
Affiliate marketing is a marketing based on performance. When you sign up for a partner program, you are assigned a unique identification link that makes it possible to track all the traffic you send to the advertiser's site.
If your visitor clicks on it and performs the qualified action, you will receive a commission. Qualified action depends on the compensation model.
The most widely used is the payment by sale model, which is based on the distribution of income when a merchant pays an affiliate the percentage of the sale.
Amazon affiliate marketers promote products on Amazon and when a product is sold via your link, you get a commission.
HOW TO BECOME AN AFFILIATE MARKETER
Although becoming an affiliate marketer may seem like a lot of work, you can make your life a little easier by organizing your work a little. By following these steps, you can launch your own affiliate marketing in a very short time.
Start and end with a list. Even a small one can be a powerful and profitable mechanism if you follow these 7 guidelines.
1. FIND YOUR PLACE
To be successful, you must start with three basic steps:
Find your right audience,
analyze the problem your audience is facing,
Solve your problems and help them achieve their goals.
If you are not sure what products and solutions your audience would benefit from, you should do an adequate investigation. Start with forums and popular websites in your specific industry.
2. BECOME AN EXPERT IN YOUR MARKET NICHE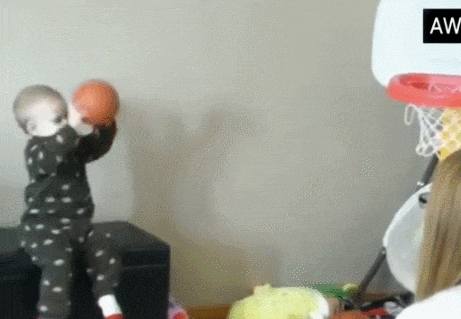 When you write product reviews, you should know more about them than the average visitors to your site. Be sure to provide an honest description and accurate information. If a merchant offers a free trial version, be sure to sign up and try it out.
You can start with the services/products you use, get to know them and share your own knowledge. If you decide to build a website from scratch for affiliate marketing and the subject is completely new to you, you will have to spend a lot of time conducting proper research. It can bring great results, but before diving, first be sure to get excited about the chosen topic.
3. FIND AFFILIATE PROGRAMS TO PROMOTE
Once you have a category of selected products, you must choose affiliate programs. You can subscribe to affiliate networks or choose independent programs managed by merchants. Do not choose advertisers based solely on the highest commission.
There are a couple of important factors:
Does the merchant have a good reputation and sell quality products? He would not like to promote a brand that generates bad words by word of mouth. Do not forget that you are also risking your reputation when you promote a product to your customers. Would you buy it yourself or would you recommend it to your family? If you do not trust the company, do not promote it. If you do not know the product well, check the websites and read the testimonials of other users.
Does the merchant look reliable? You do not want to promote the business that probably will not be in the market in a couple of months.
Think of the payment. Do you prefer a single high commission or do you prefer to make money with each payment made by your clients? When you promote SaaS products, a recurring commission for life can seem much more attractive in the long term. Do similar brands offer similar percentages? As mentioned above, do not fall into a very high commission and get rich quickly.
What is the performance model that works best for you? If there is not a lot of traffic on your website, do not expect to make a fortune on a pay-per-click model.
However, if you have even a little group of loyal readers, there is a possibility that they may buy a product that you recommend (then, payment per sale should be your choice).
IS THIS PROGRAM FREE AND MUST YOU BE A CUSTOMER?
How does the cookie work for life? Will your visitors be assigned to your affiliate account if they return to the merchant's site after several months?
Verify the terms and conditions of the clauses of the agreement that you consider unacceptable, eg. if bidding is allowed by registered trademark in the search engines.
What about the reports? Will you be able to easily follow your results?
4. START PROMOTING
There are many sources of traffic and you can try them simultaneously to increase your chances of making money:
Banners: Linking images and banners to the merchant's website is the least you can do to get started. Focus on quality, not quantity. A well-placed banner is worth more than a thousand on the entire website.
Social Networks: testimonies on Twitter and Facebook can bring great results, but you can also try other channels. Pinterest disappointed many users by removing affiliate links in February 2015 to re-post them more than a year later. Now you can share pictures of your recommended products that are relevant to your boards! And include affiliate links.
Newsletters: collect emails from visitors to your website and let them know when you publish a new publication.
Reviews: share your individual opinion about a product. Why do you find it useful? How did you improve your KPIs? People read reviews to learn something new and discover what experience other people had with a product or service.
Comparison positions: who offers the best deal? What is the difference between product a and product b?
Tutorials: step-by-step instructions and tips on how to make the most of the product.
Resource page: Recommend the solutions you use on your site.
Ebook: if you consider yourself a writer and have statistics or exciting stories that you would like to share, publish an electronic book. You can include your aff links in text or images.
Anything else you can think of: be creative and propose new ideas. A comparison publication does not have to include a table. For example, you can test your audience and show the products that match your answers.
Remember: the products you promote and the content you create must match. Your audience comes to your website or subscribes to your newsletters to read valuable articles.
Concentrate on your readers, the problems they may face and how to solve them. If your content has real value and does not seem to have been created for the sole purpose of the promotion, people are more likely to click on the links.
If you want to make a fortune doing business online, a smart move would be to become familiar with other methods of making money online. This post, in the series of strategies to make money online, will be a perfect tutorial for you.
Share this post: If you enjoyed reading this post, chances are your friends will too. So go ahead and share this post with them, using the easy share buttons below.